Barnwood Vanity Antique Reclaimed Wood Vanity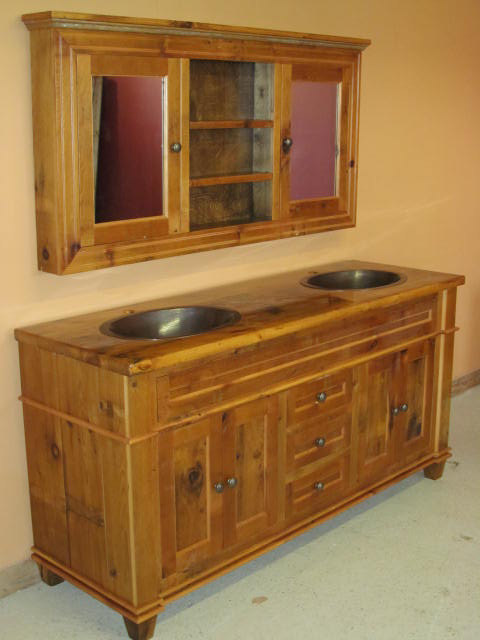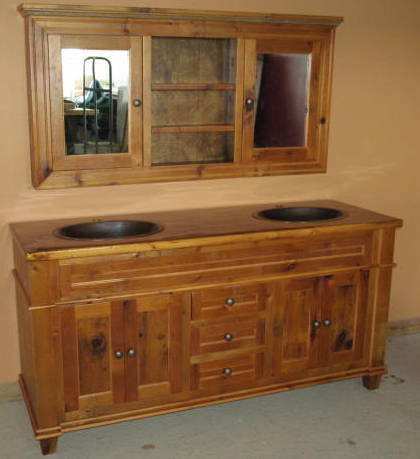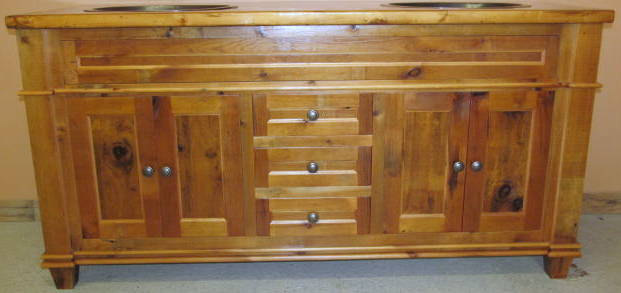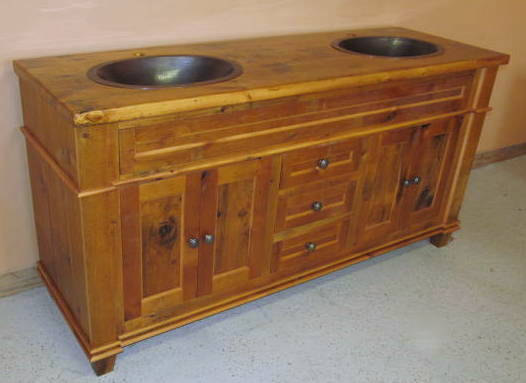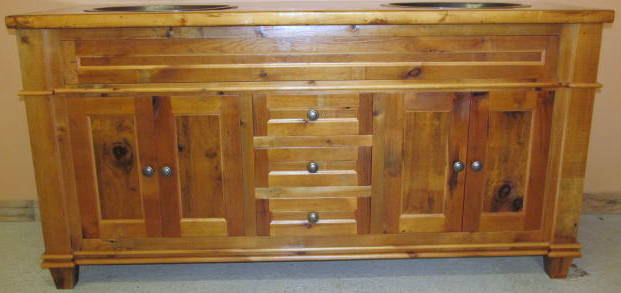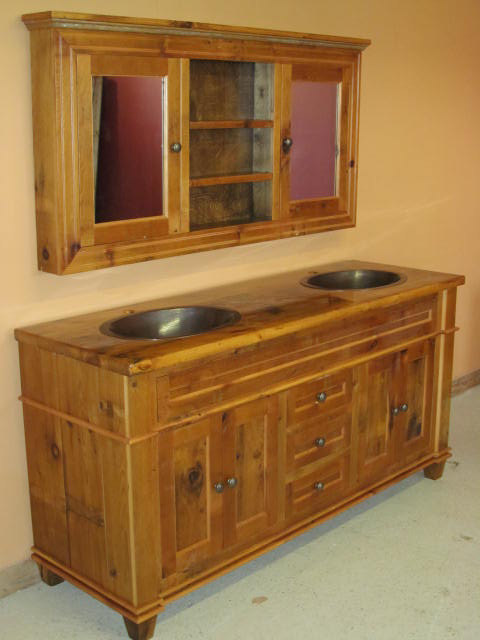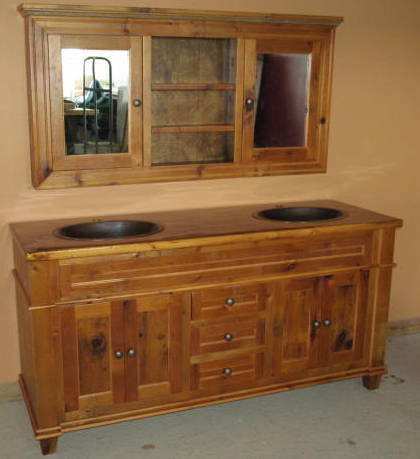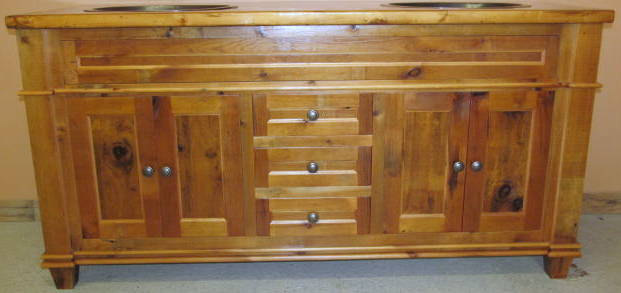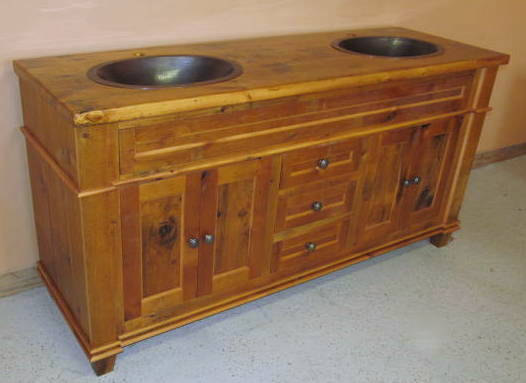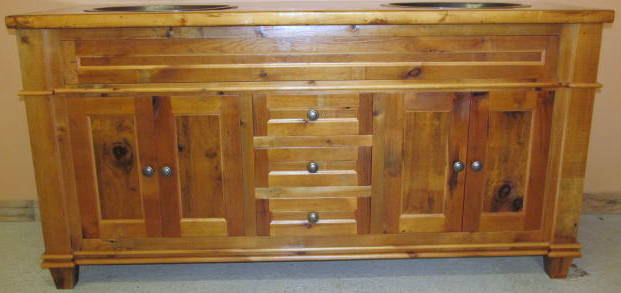 Barnwood Vanity Antique Reclaimed Wood Vanity
BARN WOOD VANITY - ANTIQUE Vanity Base made from antique reclaimed barn wood that is over 100 years old.

Price is for a 72 inch vanity base with liquid glass coatedtop as shown.

Price does not include sink or faucet.These are available upon request at extra cost.

The double medicine cabinet with shelf in center is sold separately.

Dovetail Drawer Boxes with metal roller bearing drawer slides.

Also available without top and in custom sizes.

Standard sizes are available, as well as custom non-standard sizes.

Allow 6-8 weeks.

SHIPS FREE to the LOWER 48 States in most cases.However, we need your exact location to determine this.Islands off the coast of any US State will incur an up-charge for limited access.Shipping to US Territories is not free.